Orange Krush Strain Review. Silver Stem's New Creation
Check out the latest edition to Silver Stem's line up of the finest cannabis in the state.
What's Orange, Oranger, and the Orangest? That's right. It's the newest strain proudly presented by Silver Stem's grow team - Orange Krush!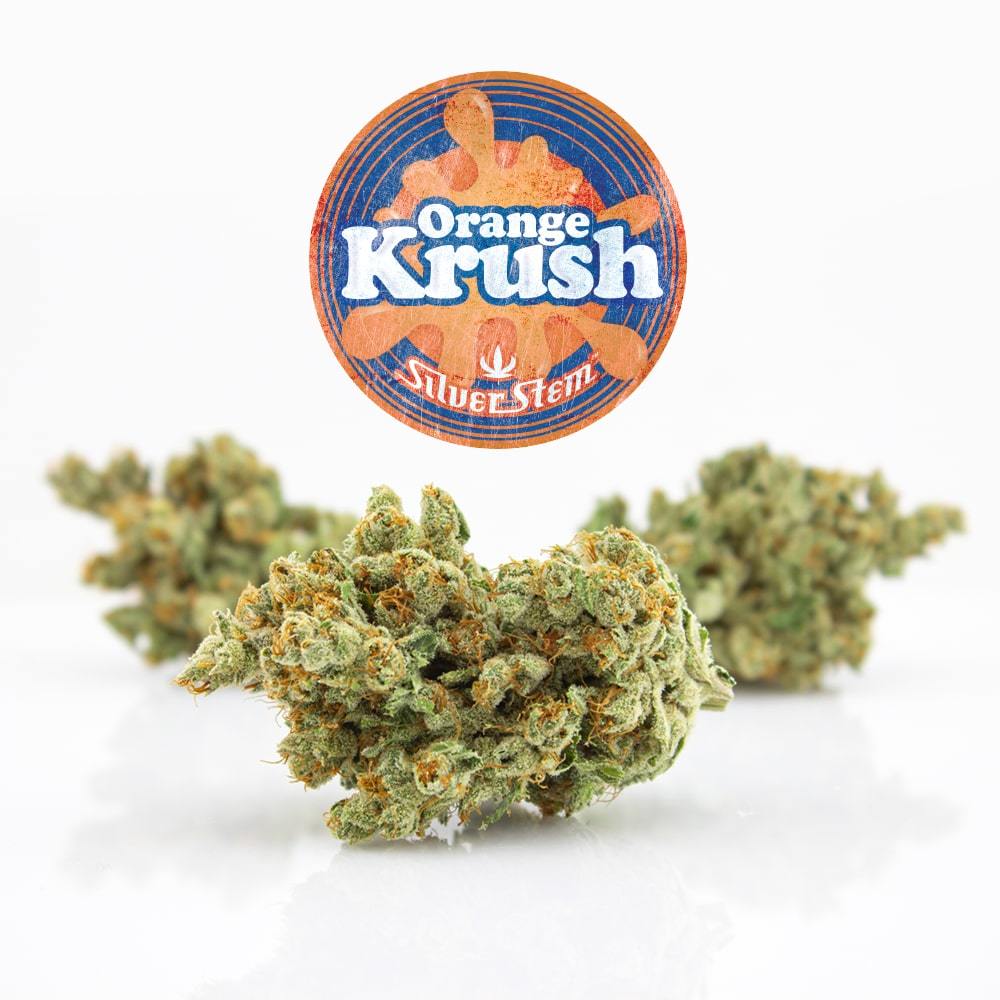 Orange Krush Strain Origins. Is Orange Krush Indica or Sativa?
Orange Krush is an indica dominant strain. It is Silver Stem's in house creation brought to you by crossing two of our most popular flowers - Sour Kush and Mimosa. Sour Kush is an indica-dominant hybrid responsible for appearance of numerous new strains and Mimosa is a heavily sativa-leaning hybrid.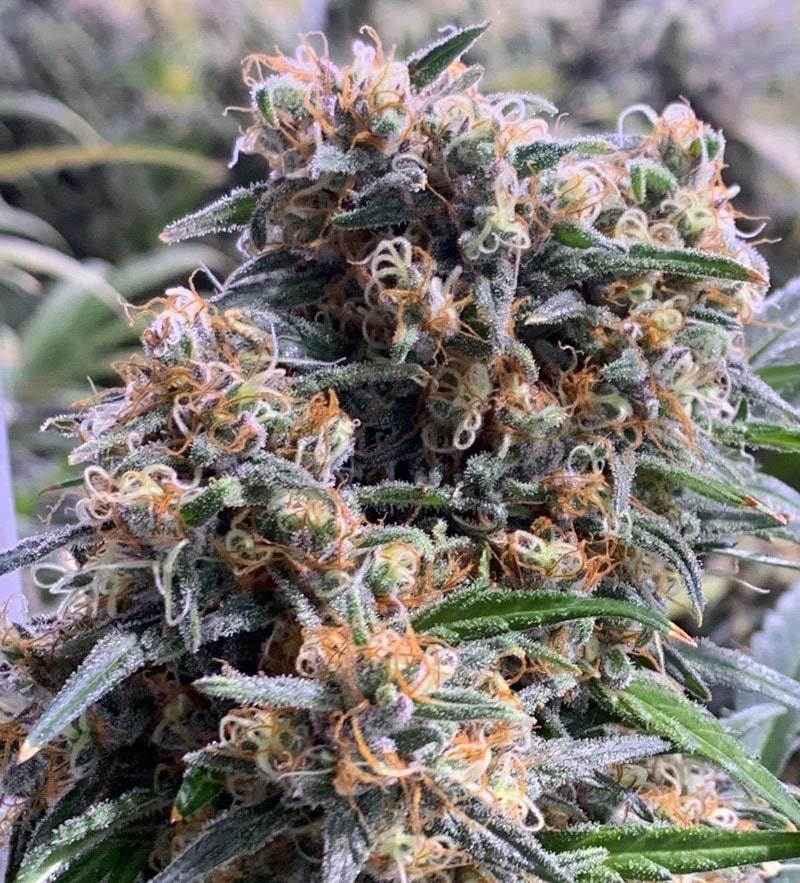 What Does Orange Krush Smell Like? What Terpenes are in Orange Krush?
Orange Krush has a predominant citrusy smell due to the abundance of Limonene terpene in it. Its terpene profile is very similar to its parent Sour Kush. In addition to Limonene, it contains plenty of Myrcene, responsible for the earthy smell and Caryophyllene that offers notes of spice and pepper. It also has a decent amount of Pinene.
Orange Krush Plant and Bud Appearance
It is an exciting looking plant with large, towering orange colas. The leaves are dark green while the buds are sprinkled with trichomes and have dark orange and white pistils.
Select your dispensary and click order to navigate the menu
How to Grow Orange Krush?
The strain is not really suitable for outdoors. It requires lots of light and warmer temperatures, which can only provided in a professional indoor setting.
How Much THC is in Orange Krush?
Silver Stem's testing showed an average of 21-22% THC and less than 0.1% CBD.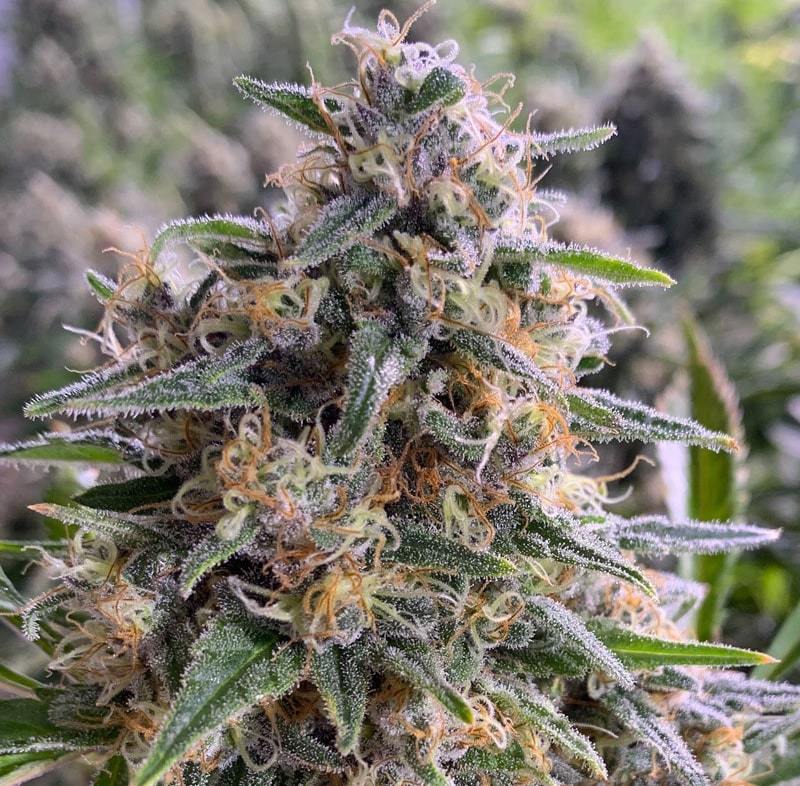 What Are the Effects of Orange Krush? Benefits, Negatives, Type of High
Orange Krush has predominantly indica effects - happy, even euphoric and very much relaxed. The body high can be a bit overwhelming leaving you in a state of couch lock for hours. Potent strains are also not recommended for beginners as they might give you anxiety. But if you are a more experienced consumer, or if you just do not rush to smoke too much, you will get all the pleasures of a blissful high.
Its medical properties have been reported to be similar to its parent Sour Kush helping people with stress, pain, depression and much more. It is also great if you have trouble with appetite although that might turn into munchies. But once you get used to it, it should normalize your appetite. 
In Conclusion
You have to try this new sensation from Silver Stem's grow team. Its euphoric high and an array of medical benefits are something out of this world.
Have you already tried Orange Krush from Silver Stem?